FOR ANYONE WITH A BUTT
Transform everyday toilet paper into a sustainable, gentle wipe. Perfect for:
Ulcerative Colitis
A soothing clean for those with bleeding and painful stools.
Crohn's Disease
Find relief form the irritation of conspiration and diarrhea.
IBS
Gain confidence over frequent, unpredictable bowel movements.
Frequent Wiping
For any Gl or dermatological conditions, Qleanse toilet paper foam gets you truly clean every time, anywhere.
Transform everyday toilet paper into a sustainable, soothing wipe.
100% flushable.
Won't break down toilet paper or leave skin feeling wet or sticky; truly safe for your pipes, sewer, and septic.
Gentle clean.
Qleanse toilet paper foam gives your bottom a soft, soothing, nourishing clean you can't get with dry toilet paper or water alone. No-rinse foam. No residue.
99% Plant-based.
Free of parabens, toxins, dyes, alcohol, phthalates, and synthetic fragrances; better for your bottom.
A happier earth.
Just one bottle of Qleanse can keep 150 wet wipes from damaging our sewers and landfills, reducing harmful chemicals and waste.
Explore better ways to wipe.
Bundle and save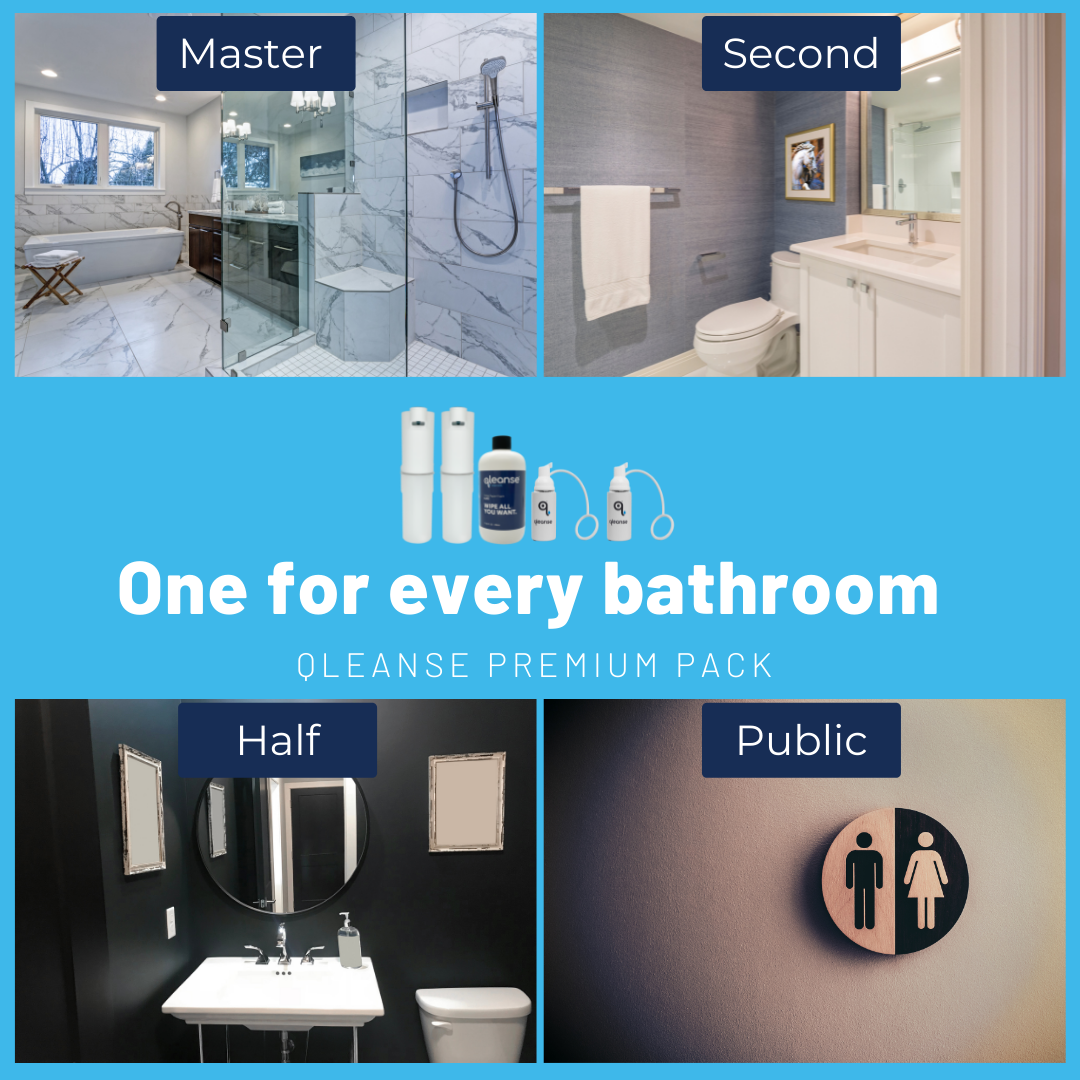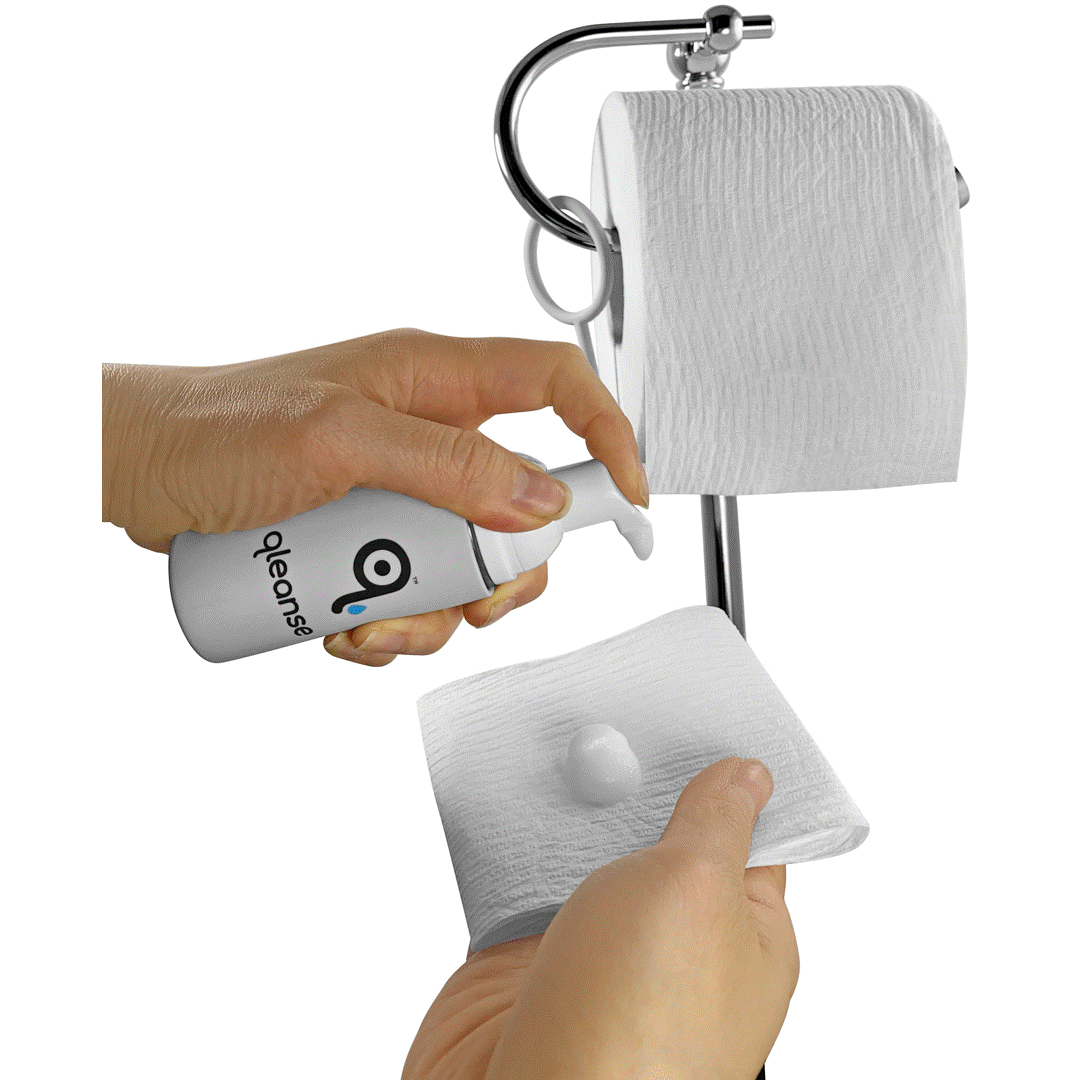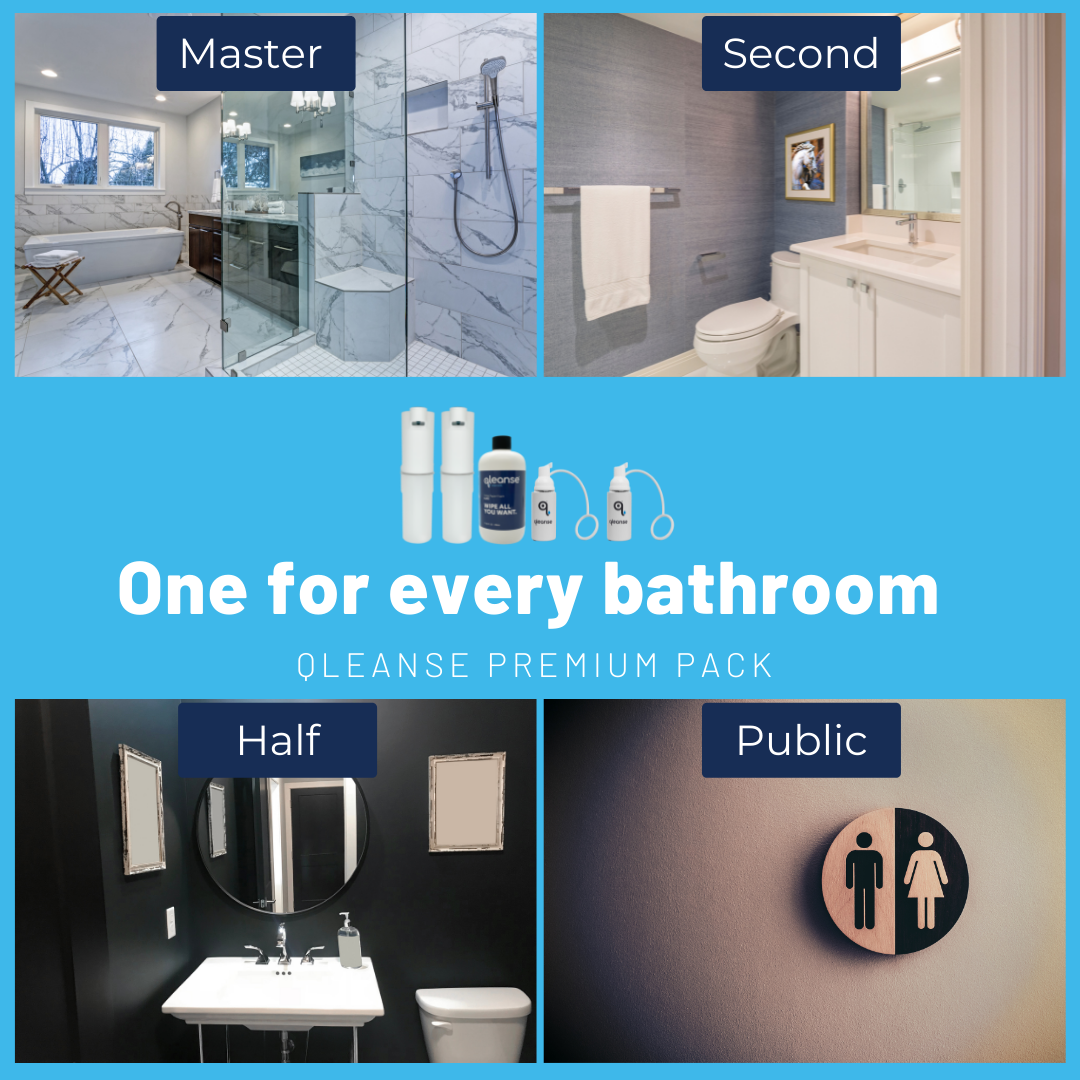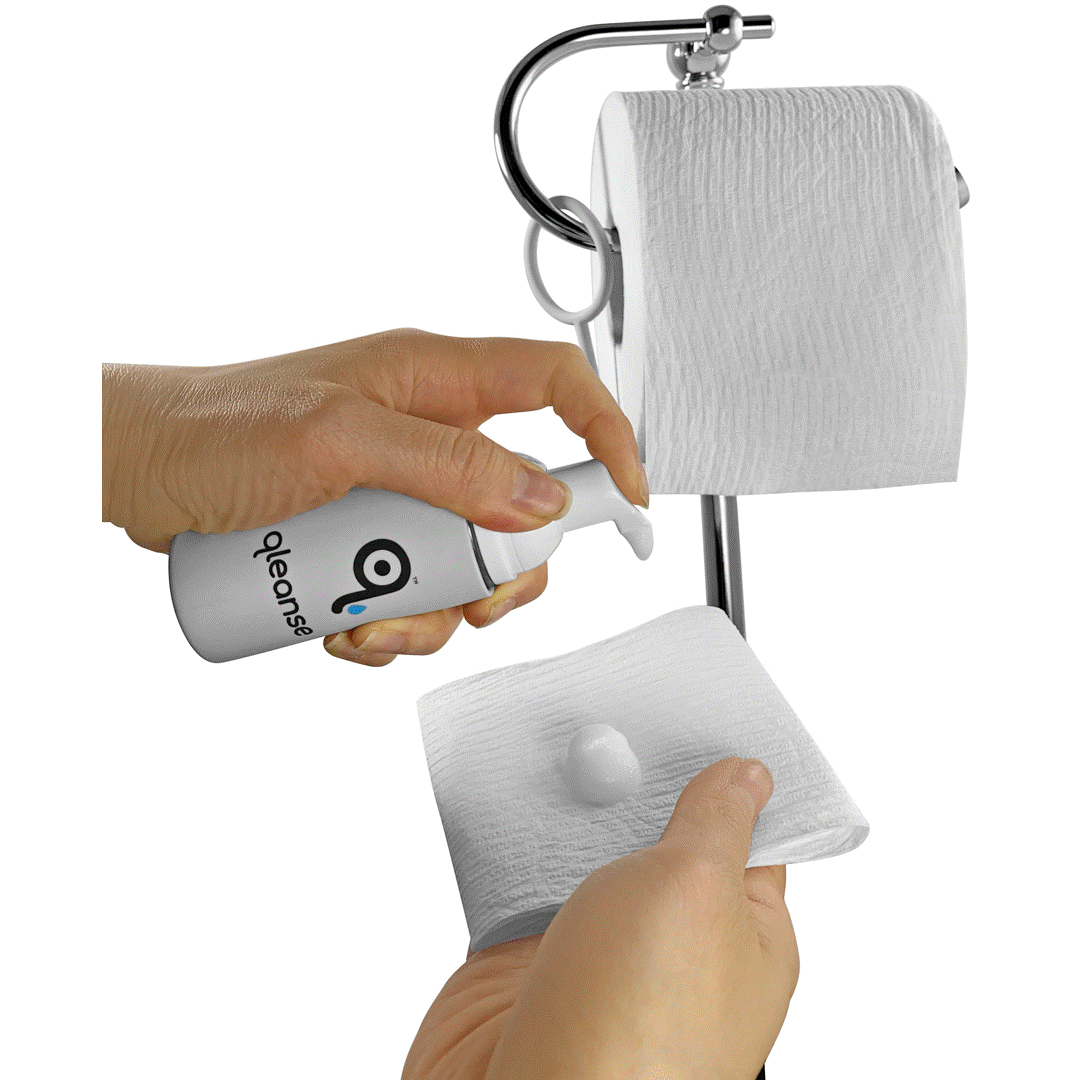 Premium Pack
$199.99 USD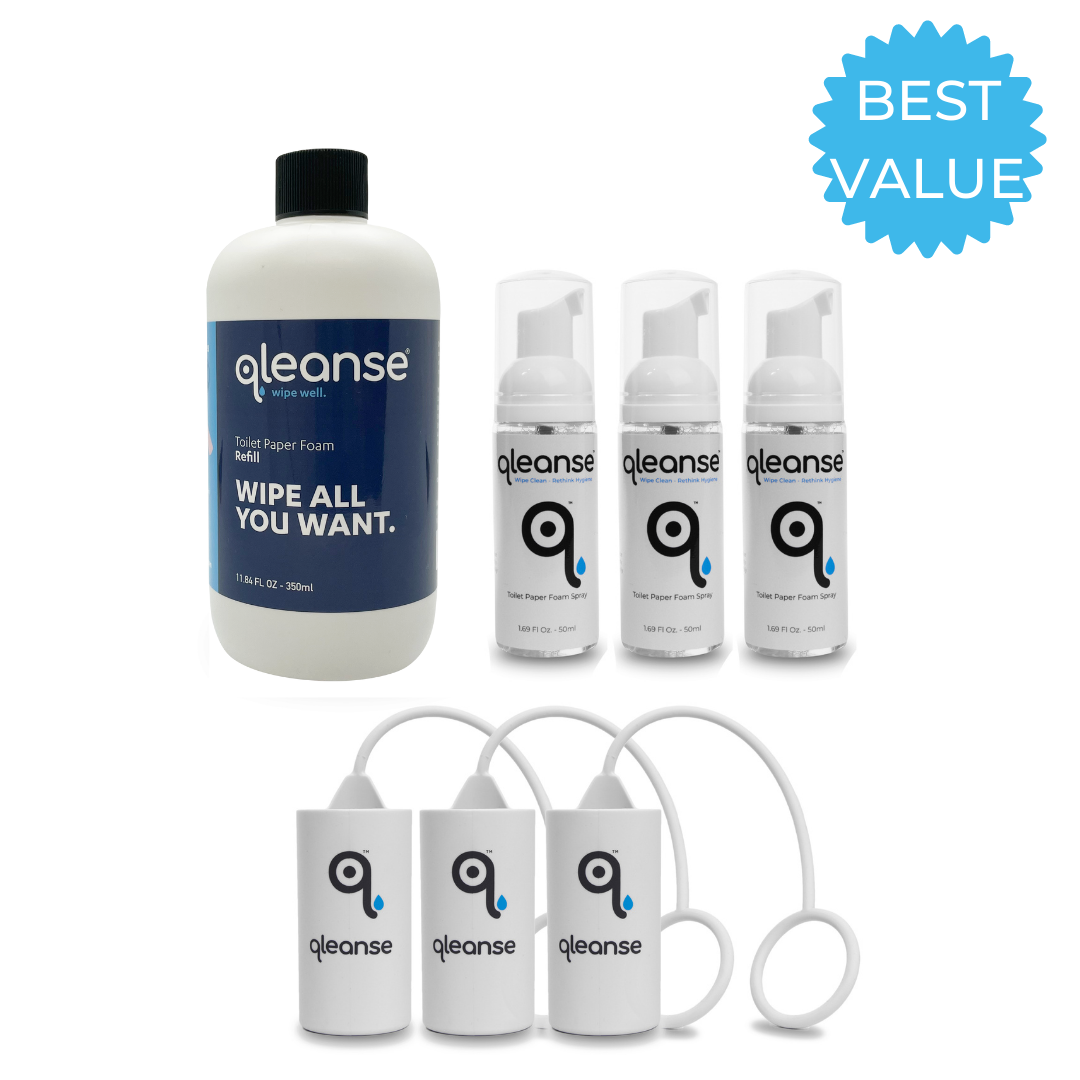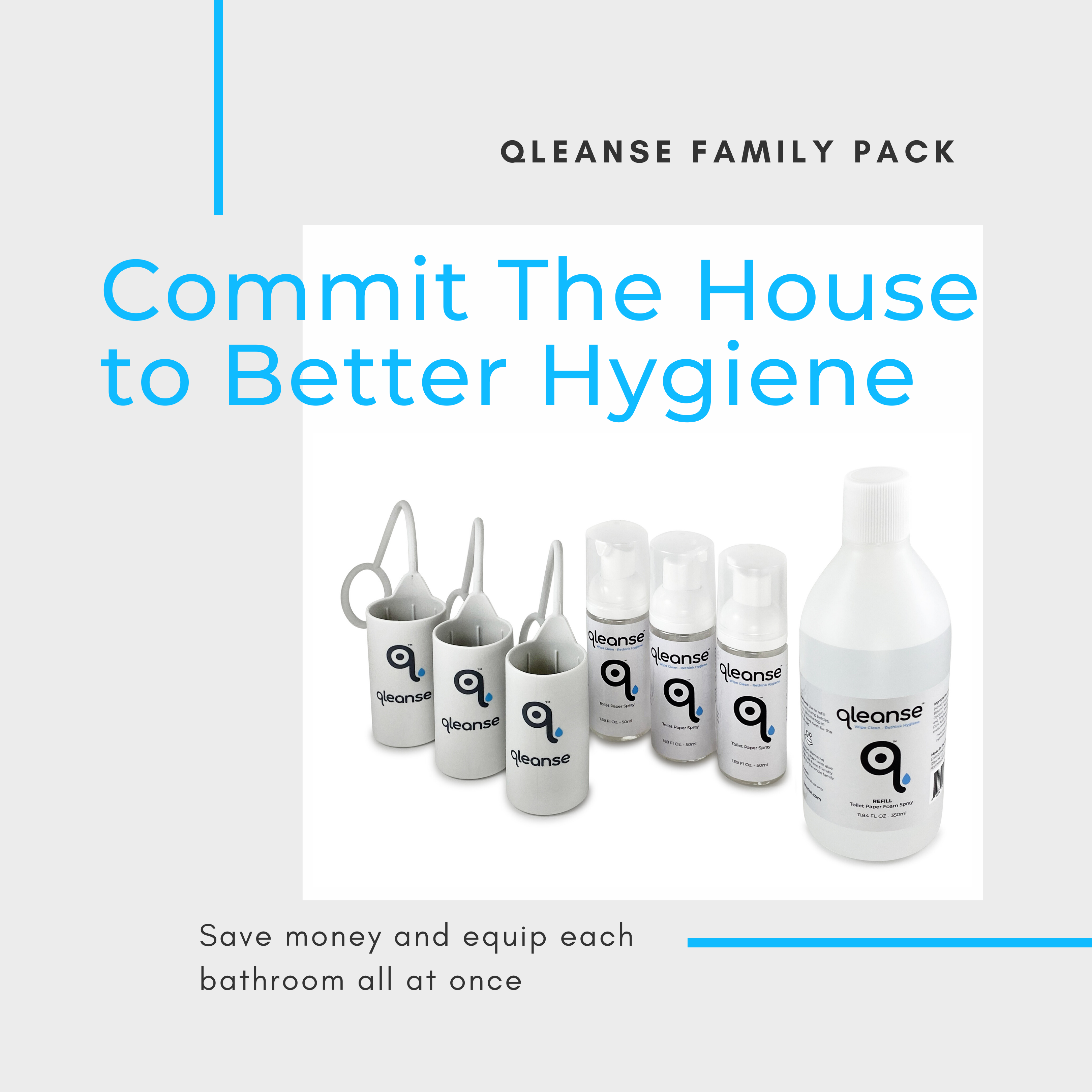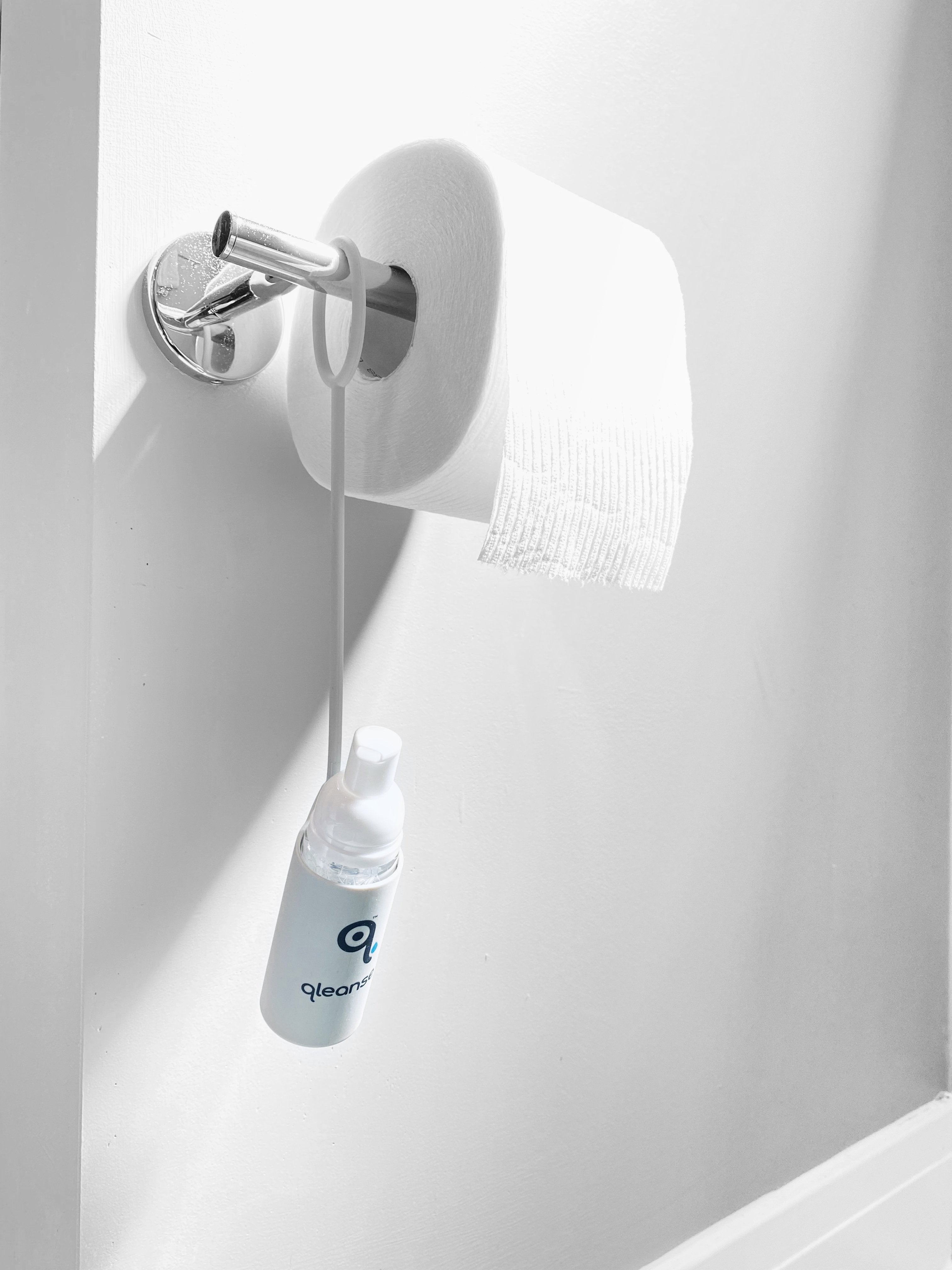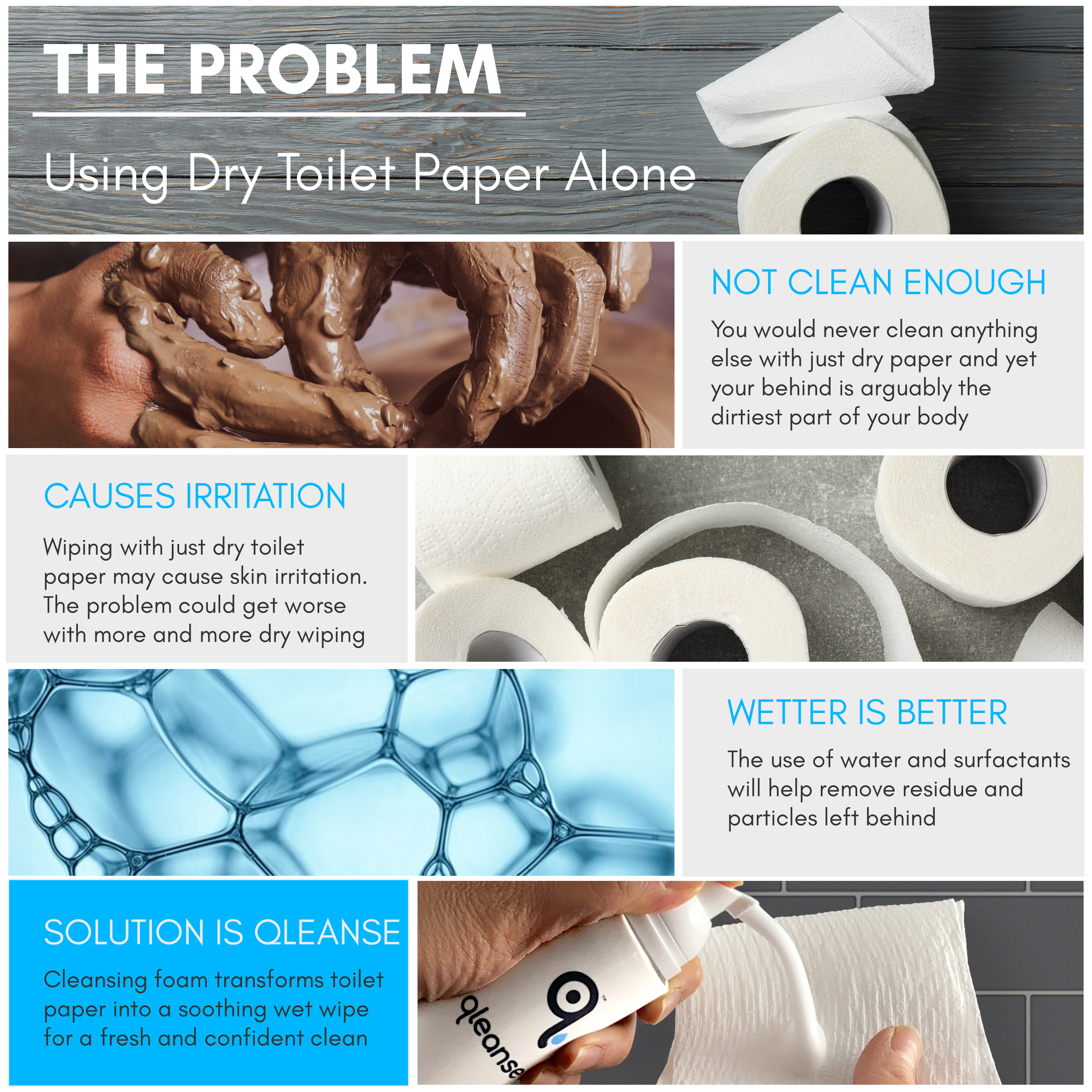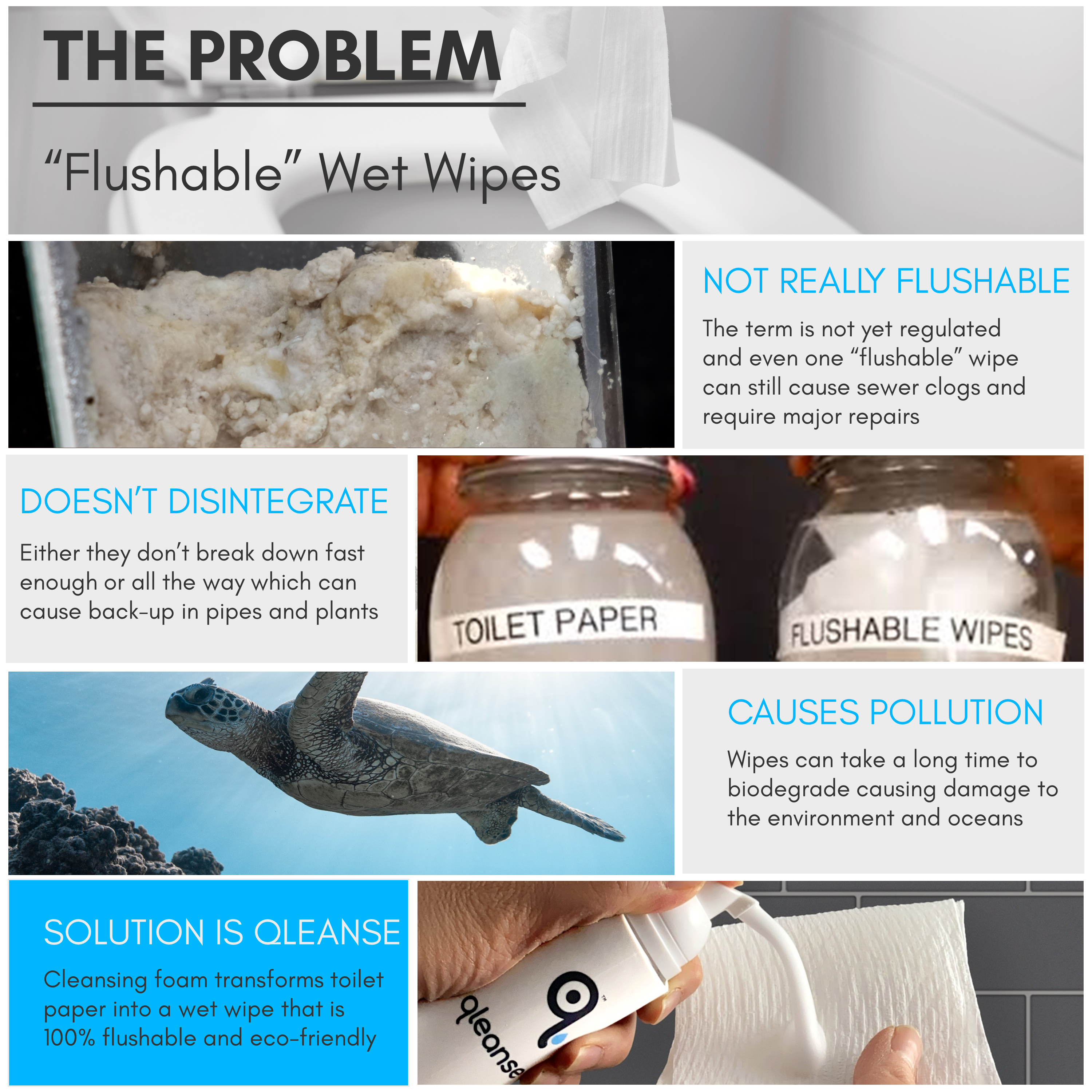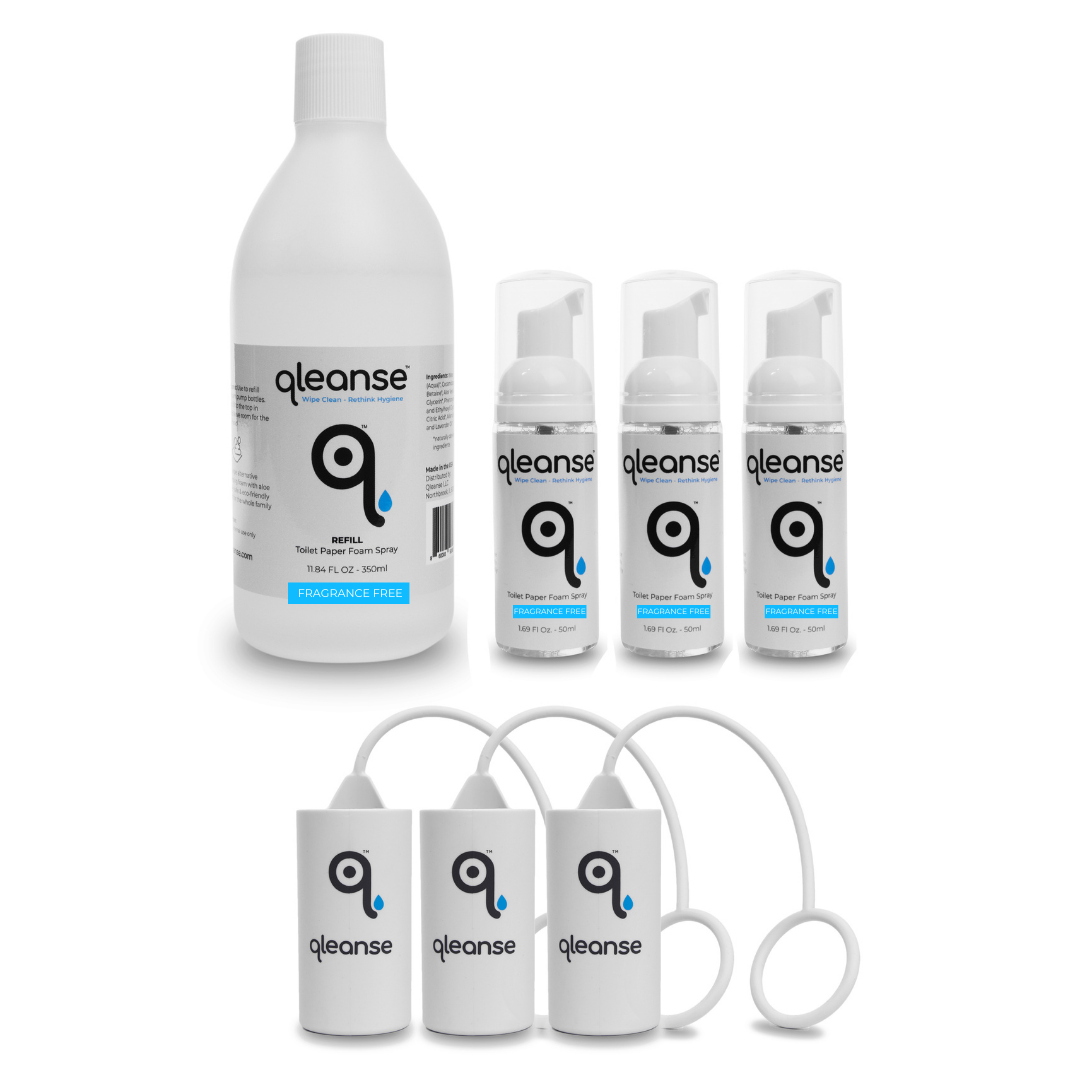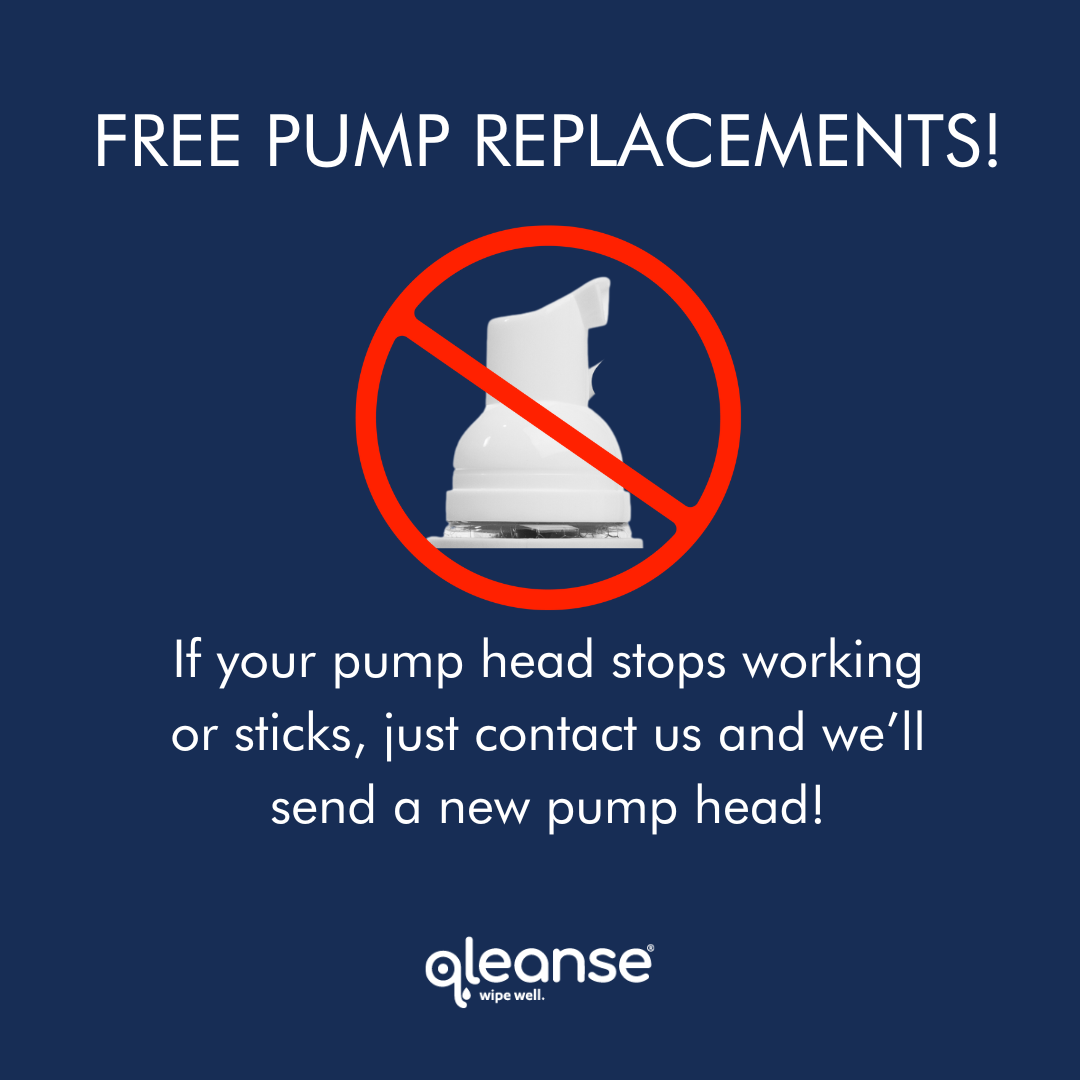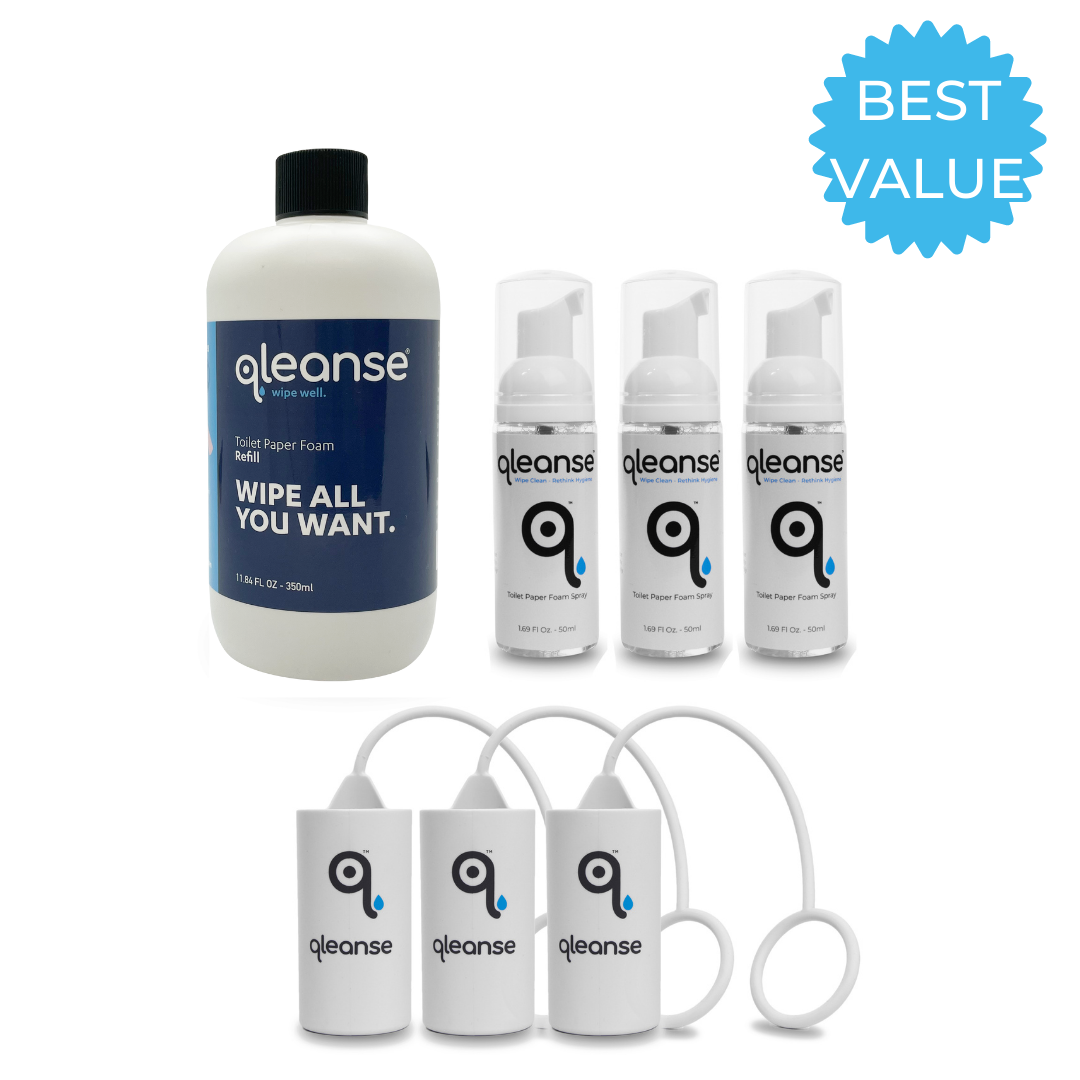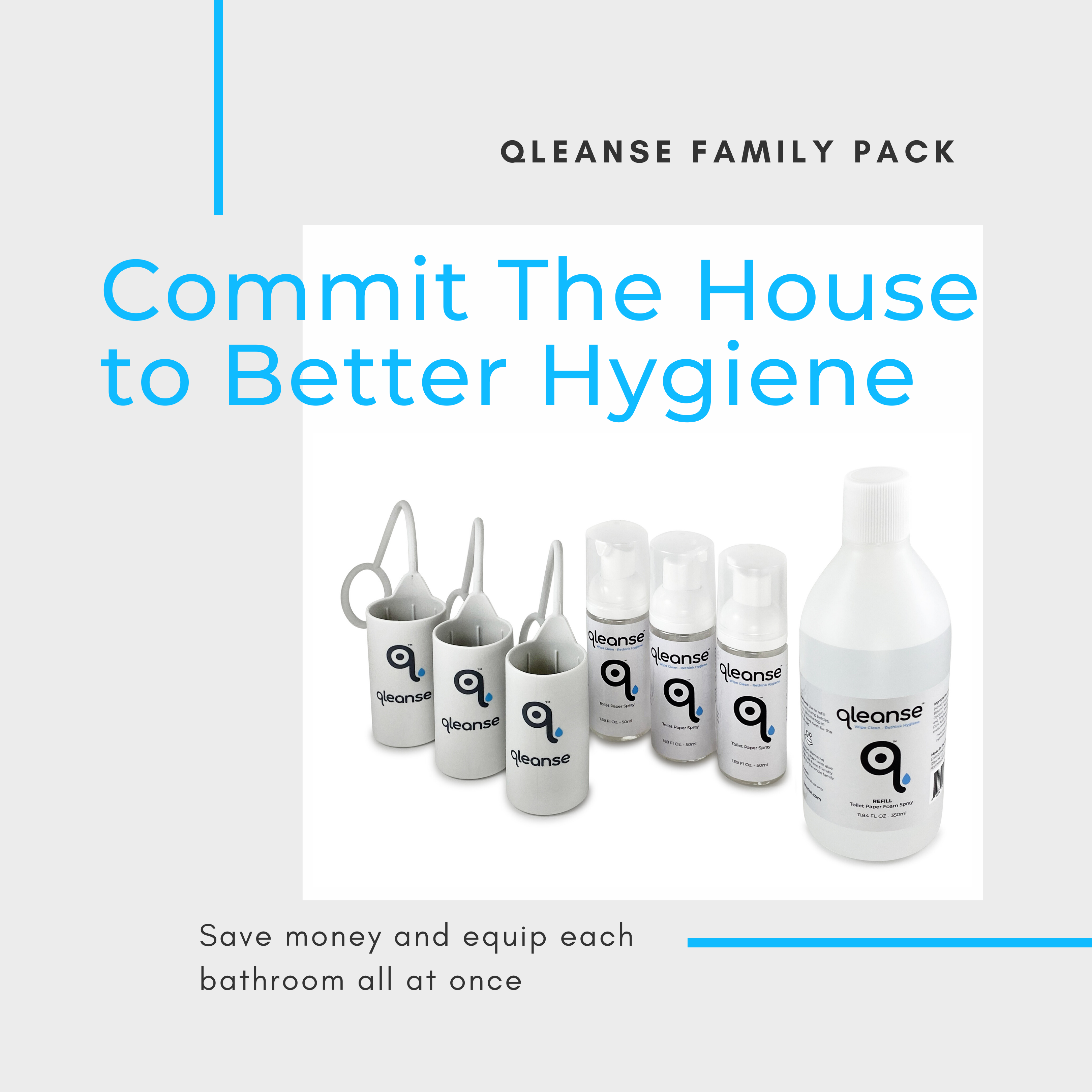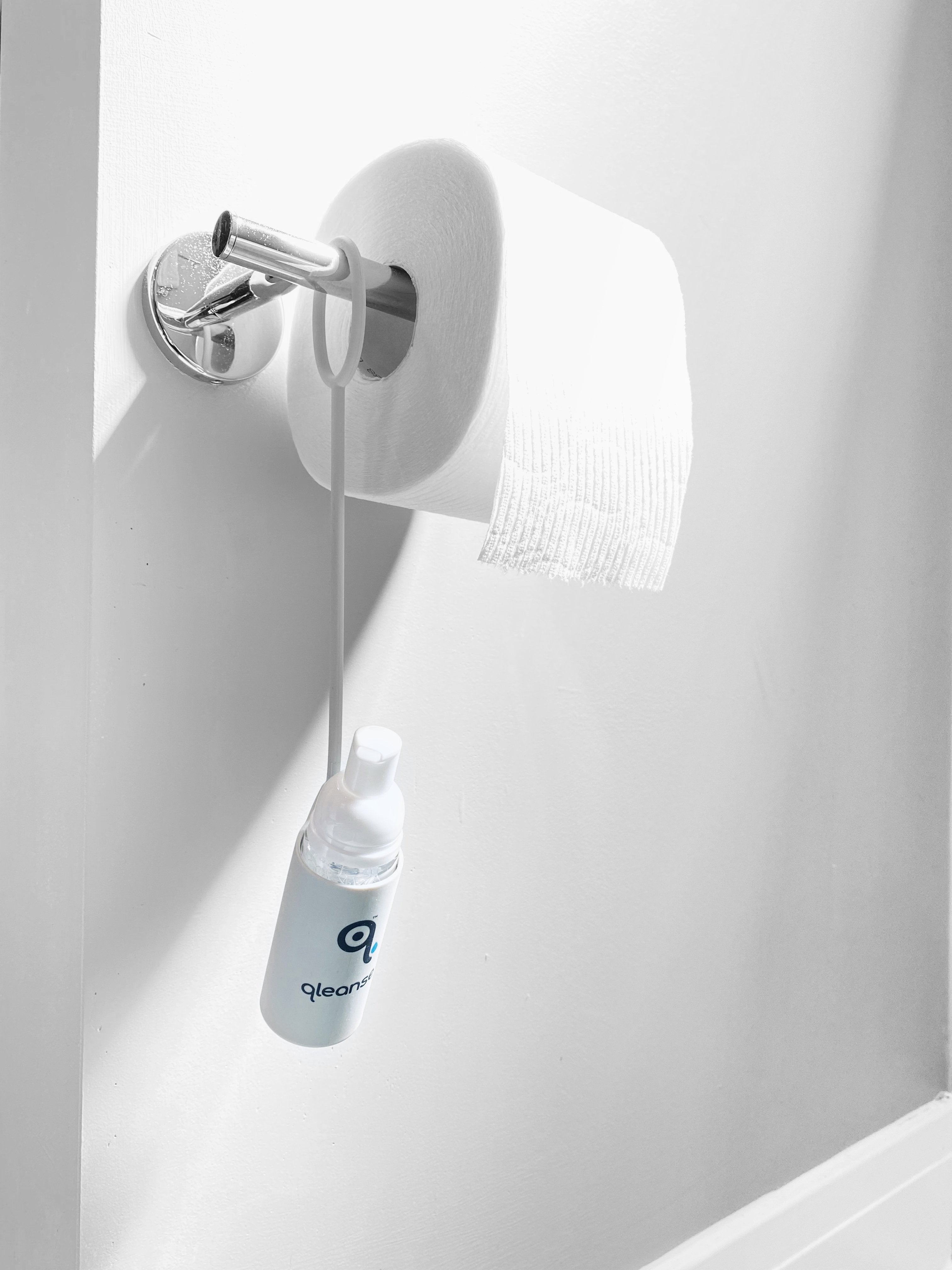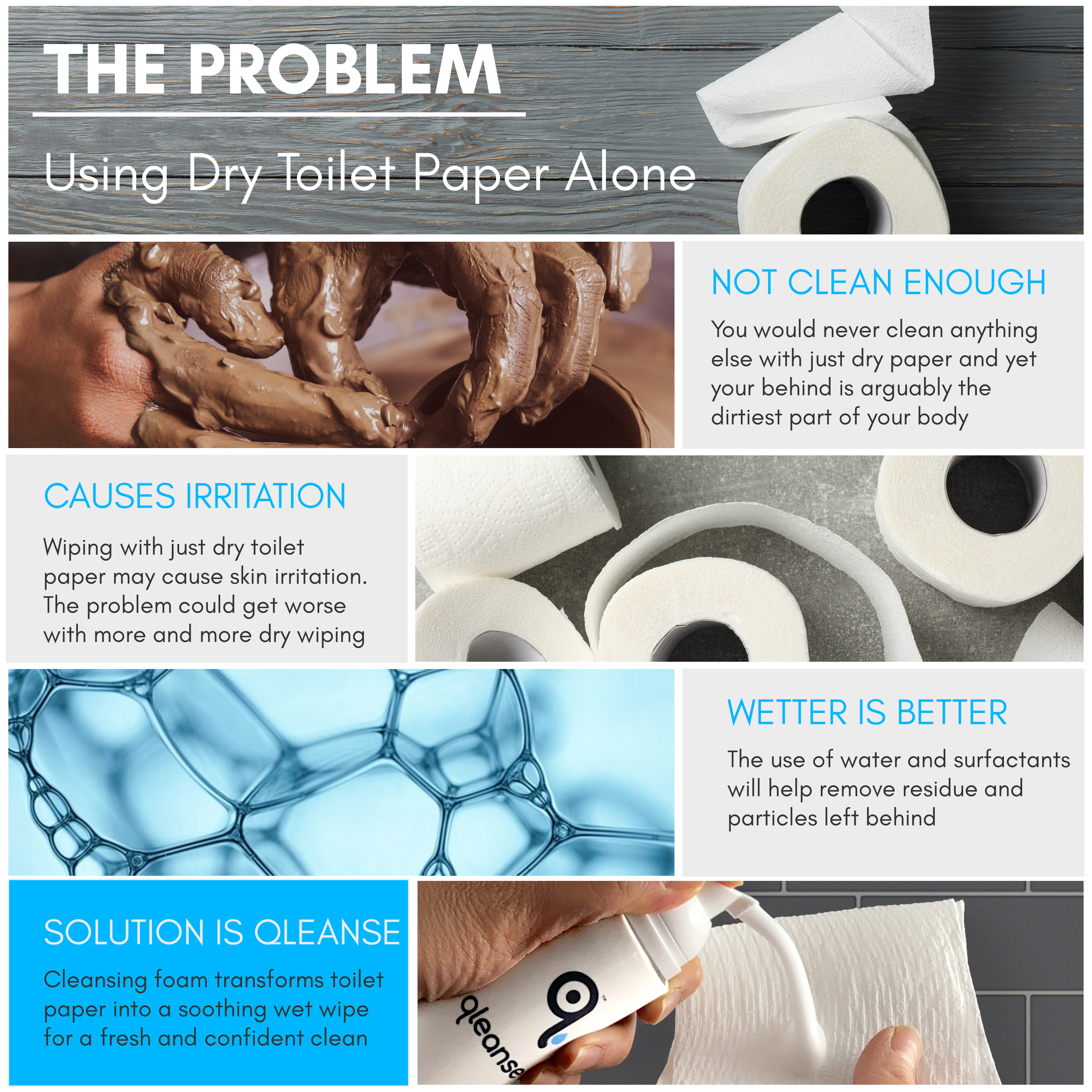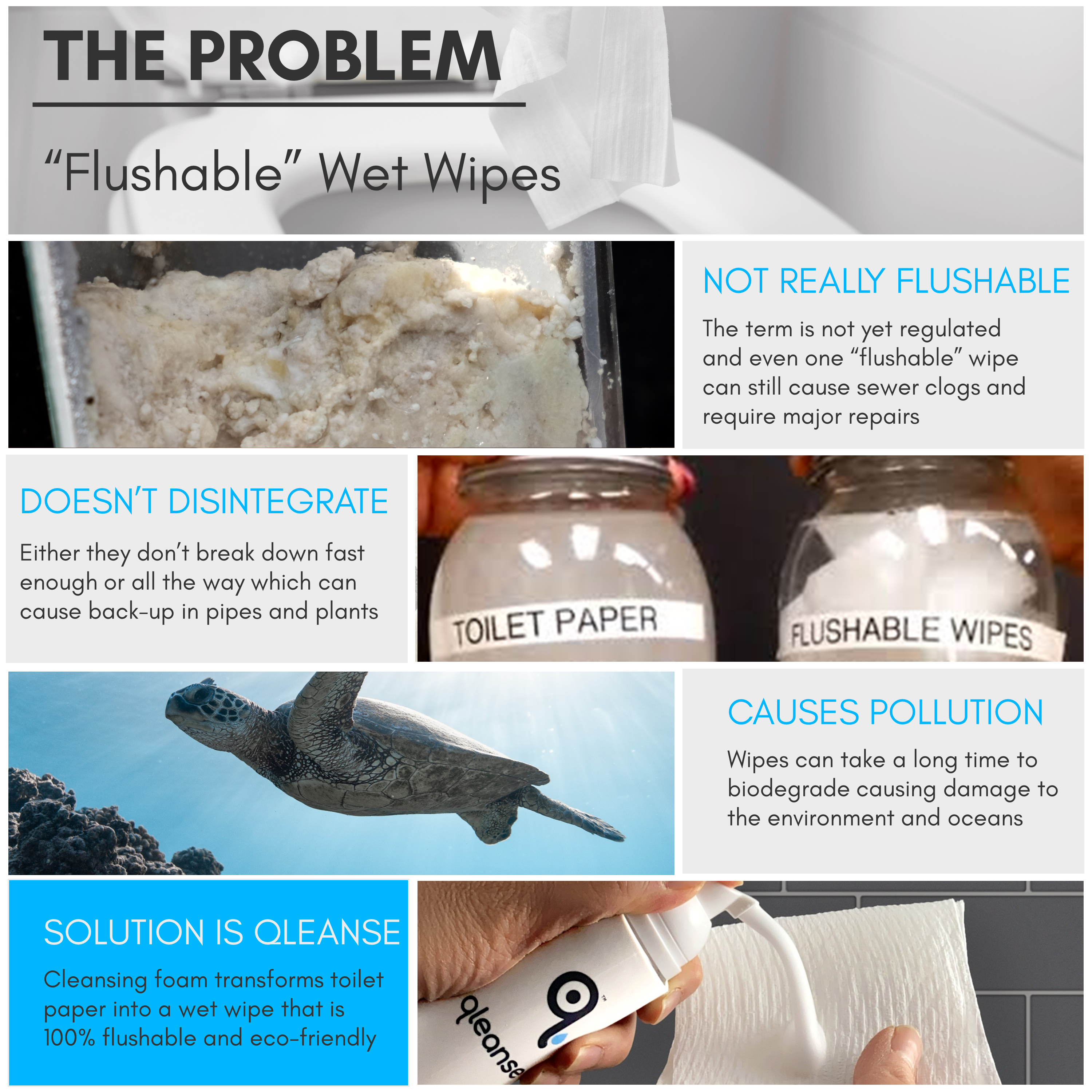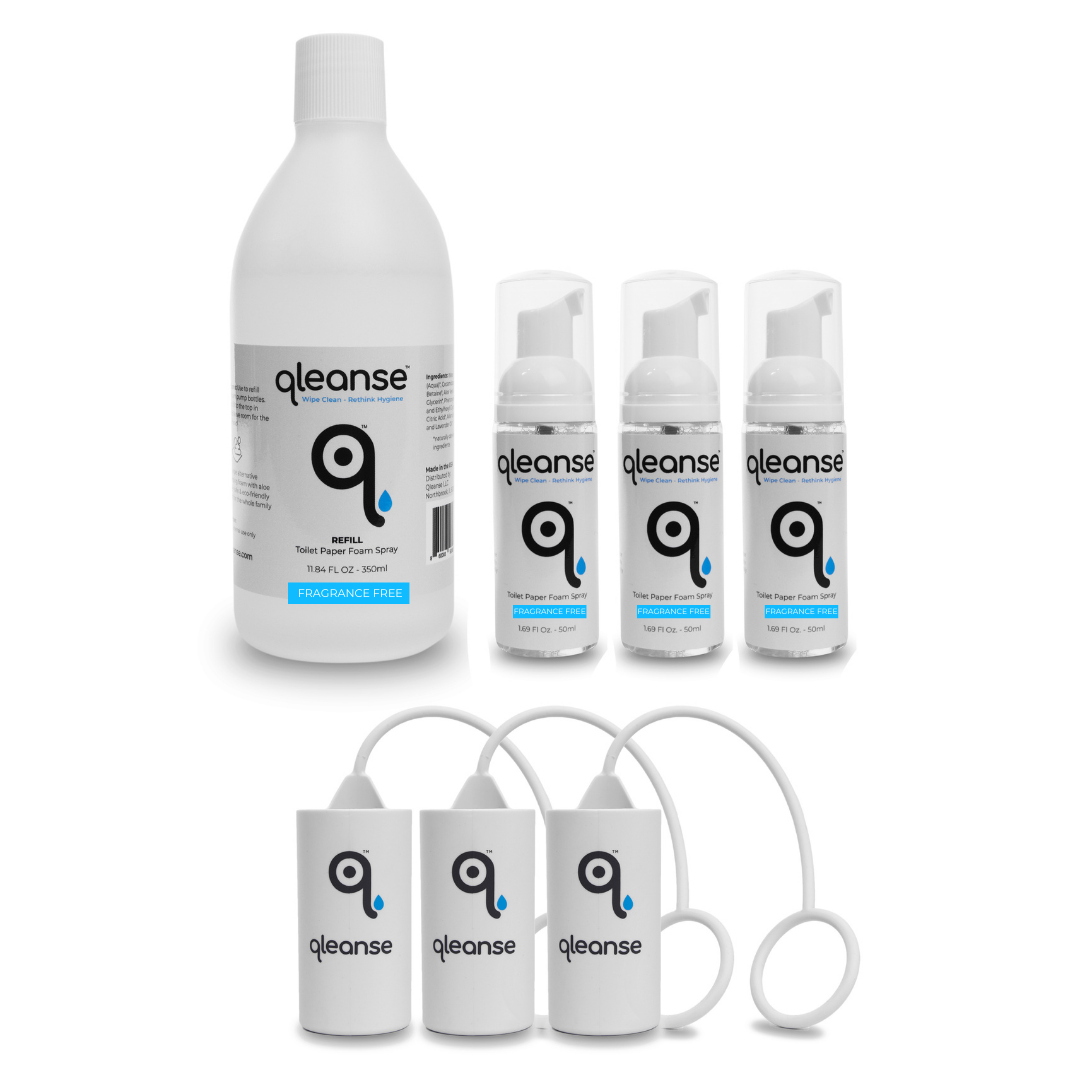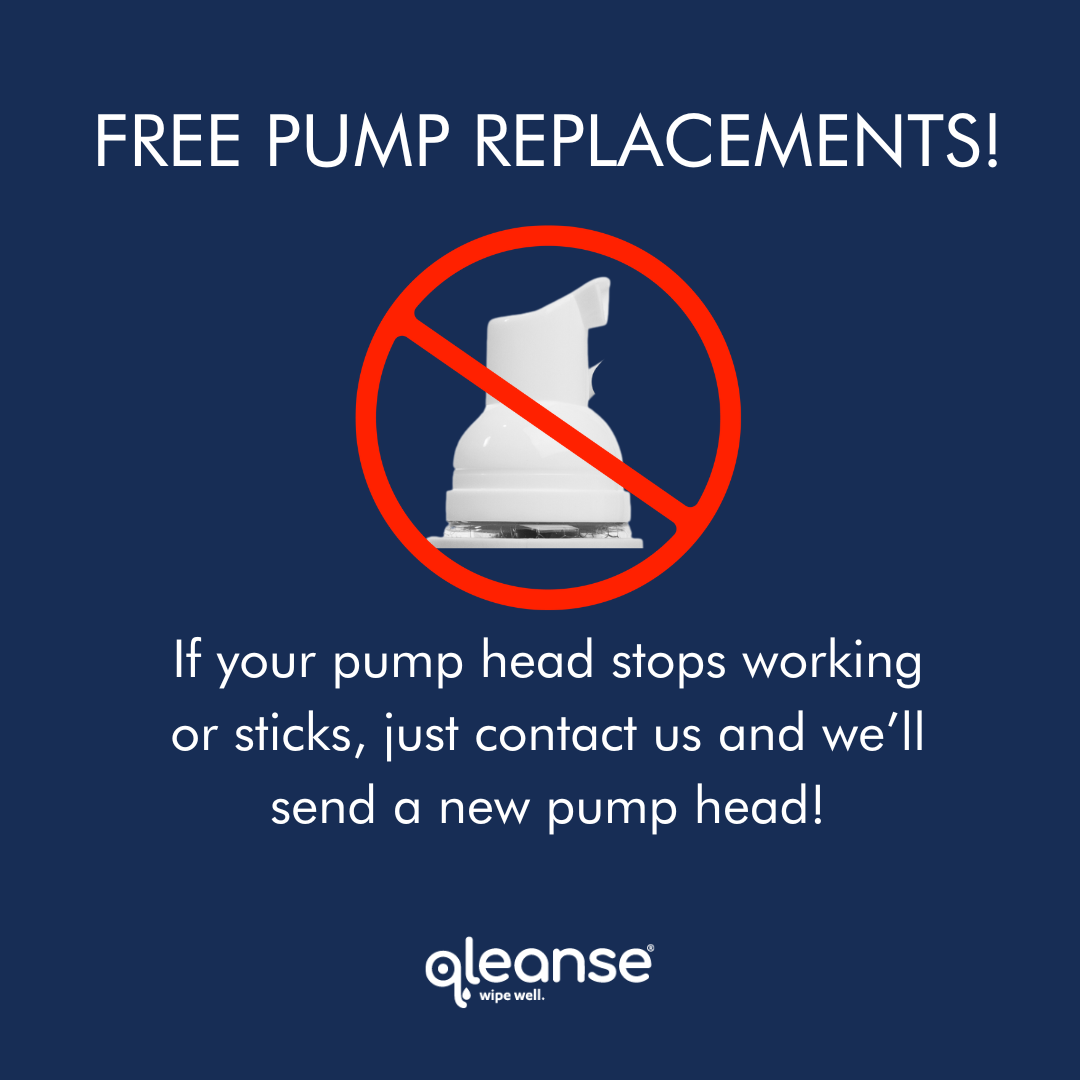 Family Pack
$124.99 USD
Perfect for:
Potty training
An easier and cleaner way to teach your child how to wipe.
Sensitive bottoms
For those who go frequently or with pain, Qleanse is a necessity.
RV and septics
Wipe without fright of clogged pipes or septic tanks overflowing in the night
Everyday wiping
If you have a butt and a bathroom, Qleanse is for you
This is personal.
Qleanse was created after our own disastrous experience with "flushable" wet wipes and costly pipe repairs.

For us, this isn't just a product. It's a mission. Join us as we save our plumbing, sewers and planet from wasteful wipes.
OUR STORY
Made from 99%
plant-based ingredients.
Aloe Vera
To soothe and nourish your skin.
Vegetable Glycerin
A moisturizer for hydration and lubrication.
Allantoin
Plant extract used for moisturizing.
Cocamidopropyl Betaine
Derived from coconut - oil for foaming.
Natural Essential Oil
Fresh scent of lavender. Fragrance-free available
Safe Preservative
Less than 1% Euxyl® PE 9010 to prevent bacterial growth.
Citric Acid
For pH balancing.
Aqua
Purified water.
500+ Five-Star ReviewS
Over 1 million butts cleaned and counting...
Way. Better. Wiping.
Join our mailing list to receive special offers, exclusive updates, and become part of the growing community of people who've chosen a better bottom.