Qleanse Toilet Paper Foam For Facilities

Why Upgrade your facility?
More Sanitary (Cleaner than using toilet paper alone).
More Sustainable (Truly flushable, unlike wet-wipes that clog pipes and are not biodegradable)
More Savings (Less wiping and toilet paper used)
More Satisfaction (Improve customer satisfactor scores from better hygiene and environmental sustainability)
Shop For Your Facility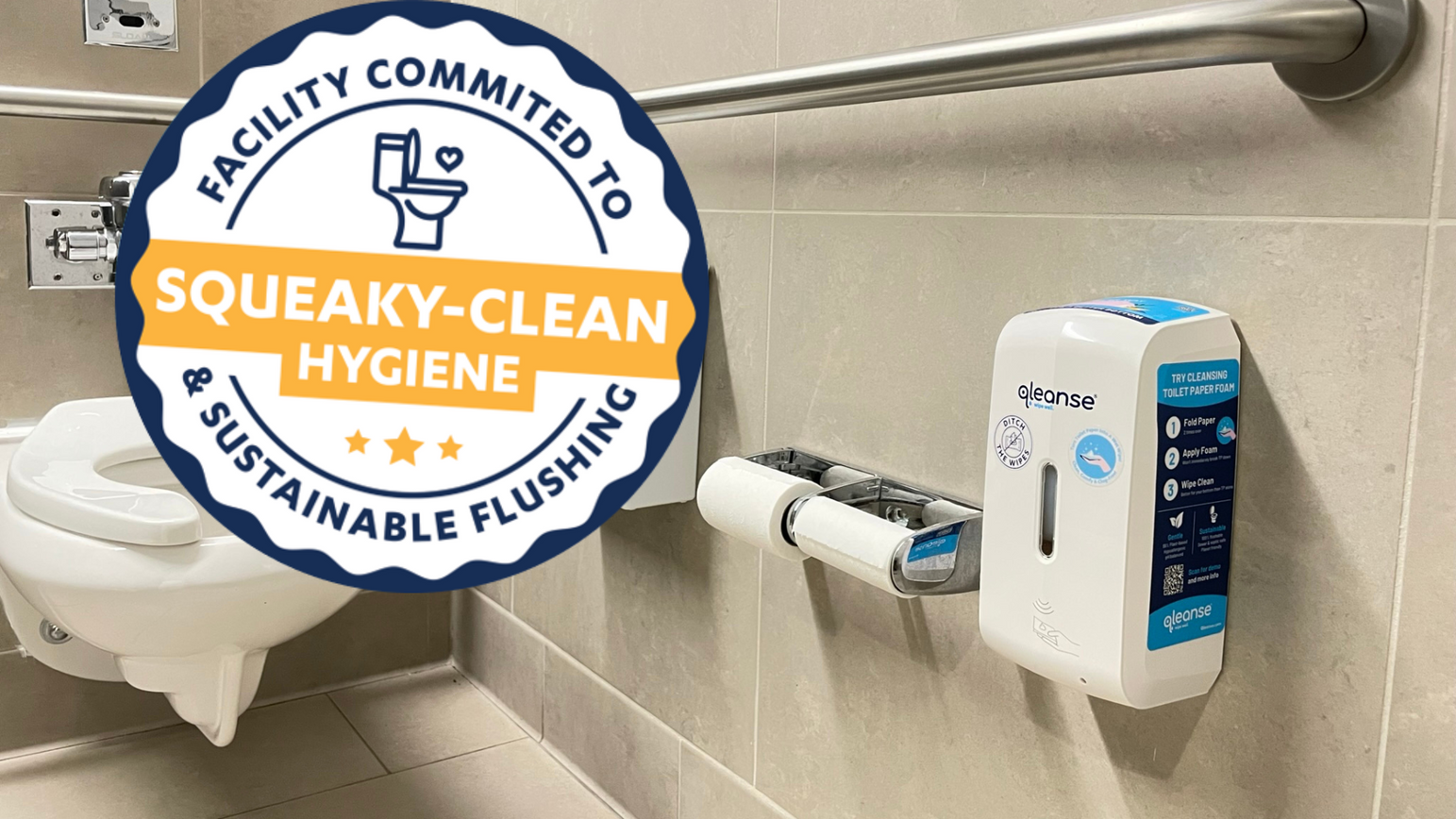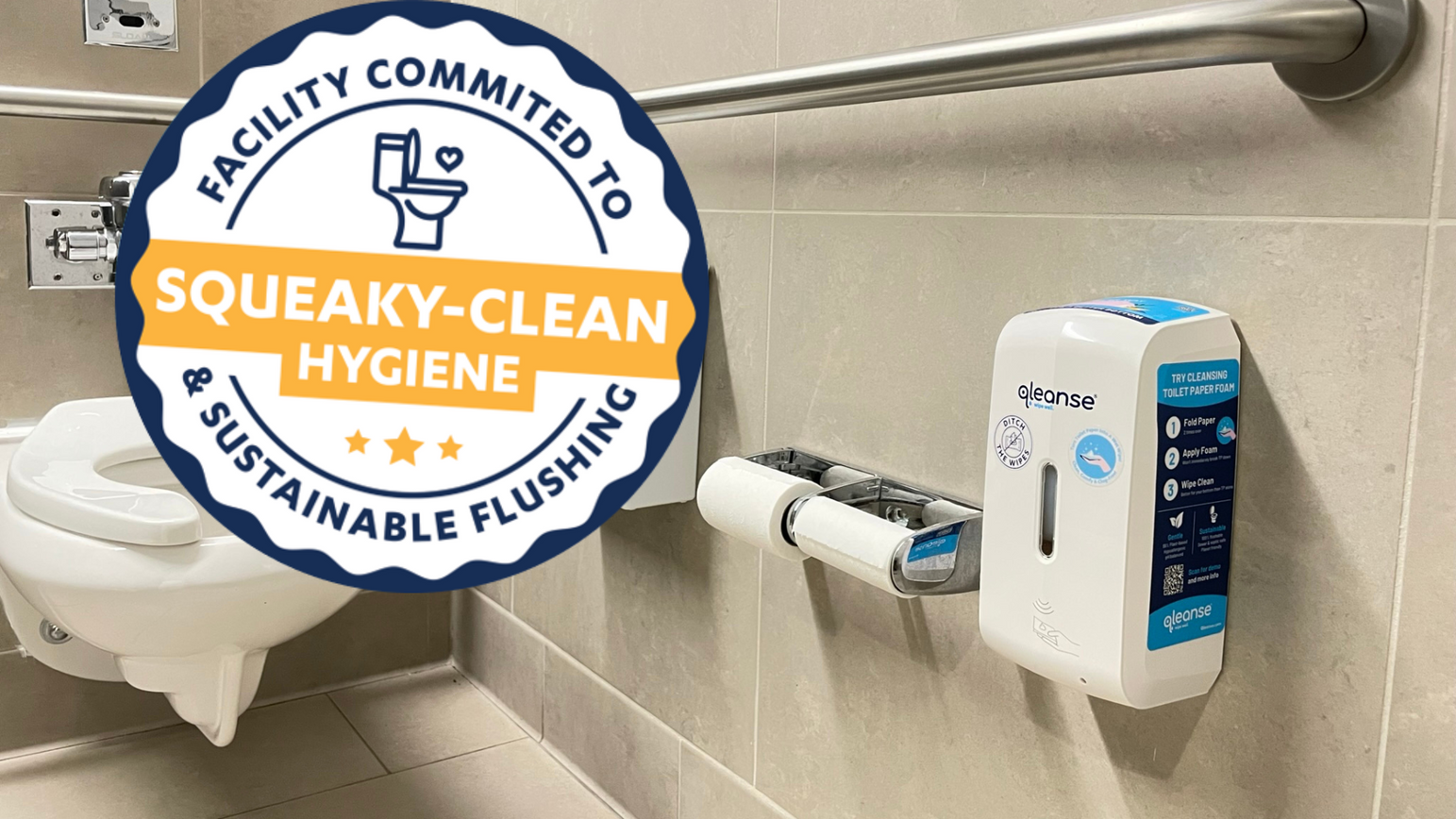 Commercial Auto Dispenser
Wall mounted via adhesive stickers or anchor screws

Calibrated to provide optimal foam dose for toilet paper application


Operated with 4 AA batteries good for 12,000 uses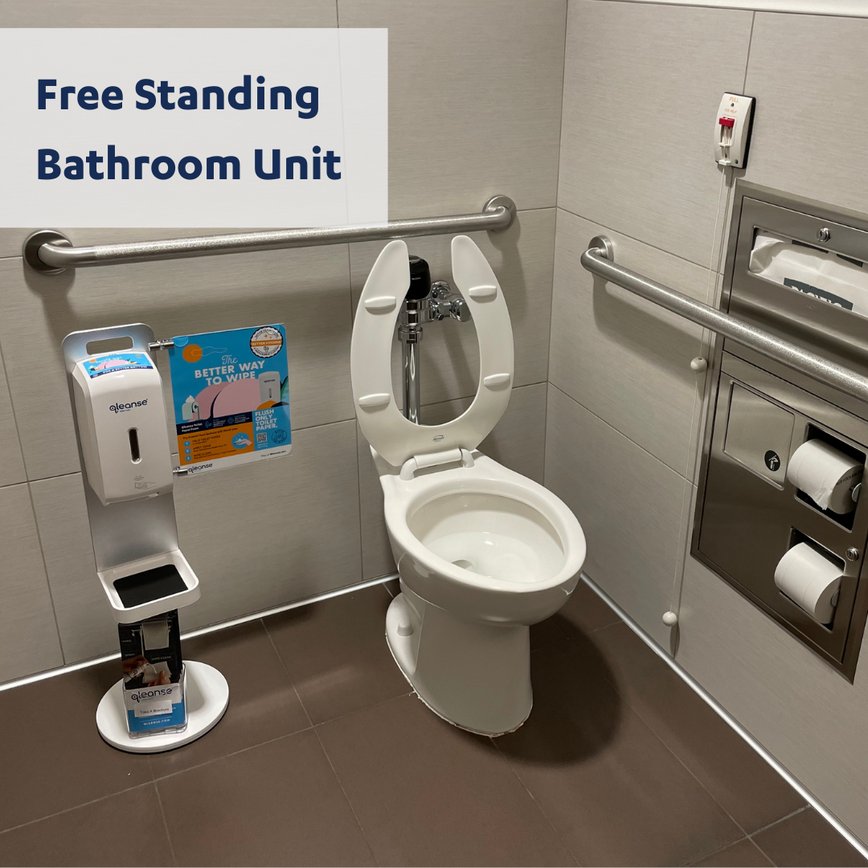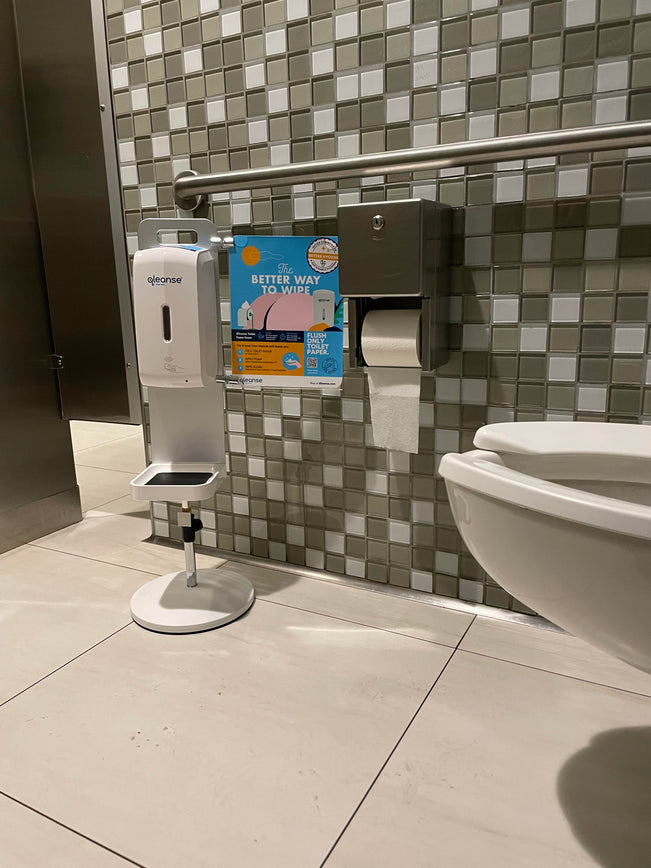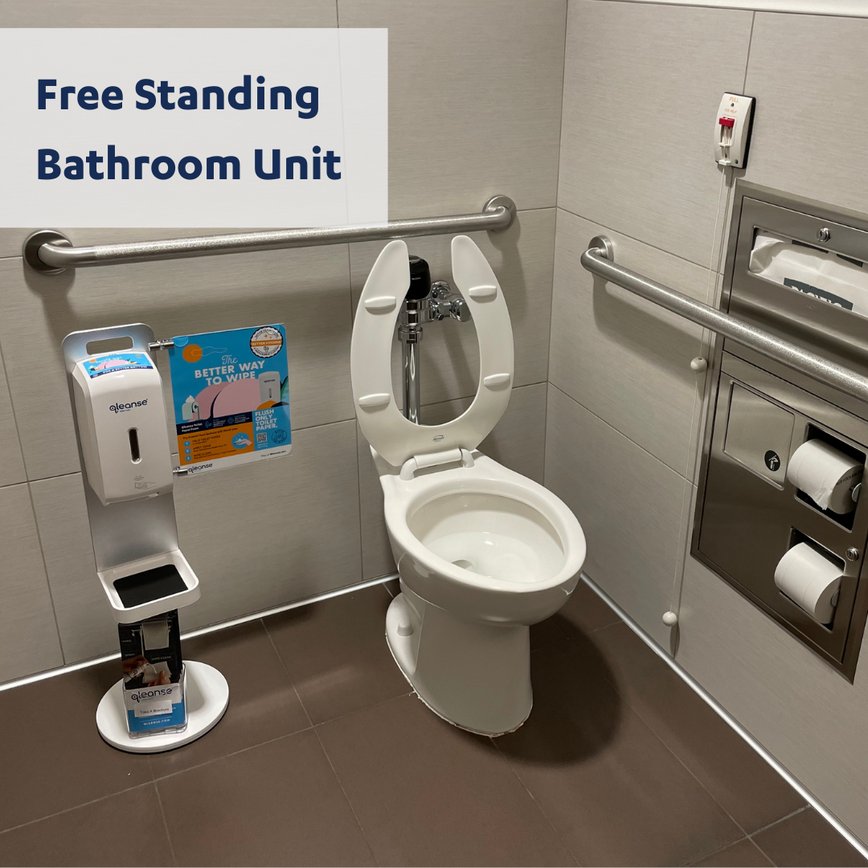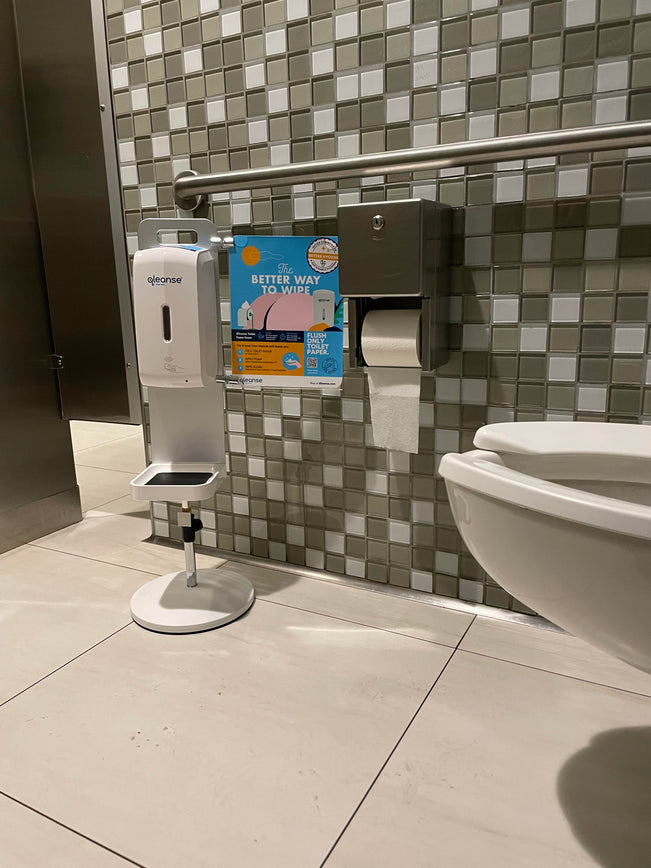 Free Standing Bathroom Unit
Great for family, all-gender and/or handicap restrooms where wall space is limited.

Includes floor stand assembly and Qleanse instruction sign (dispenser not included)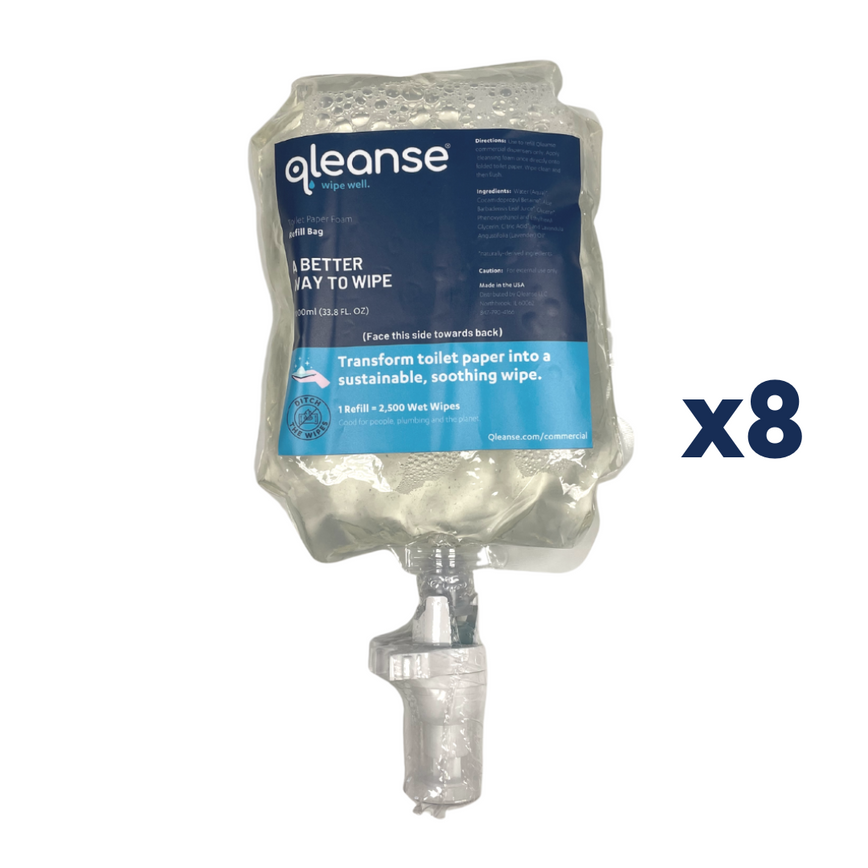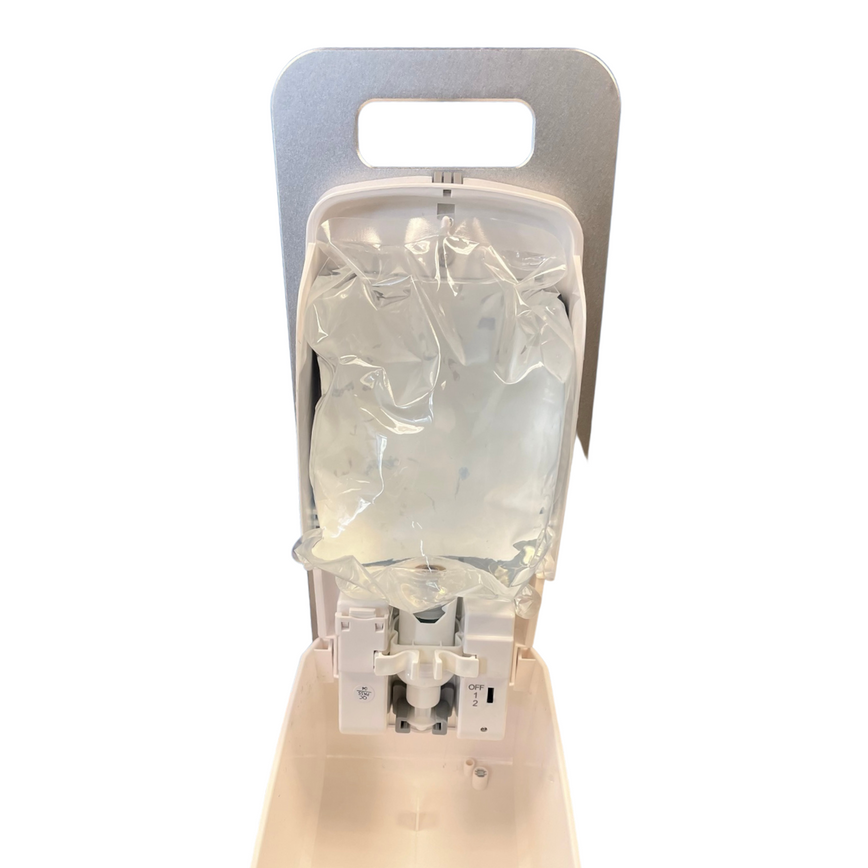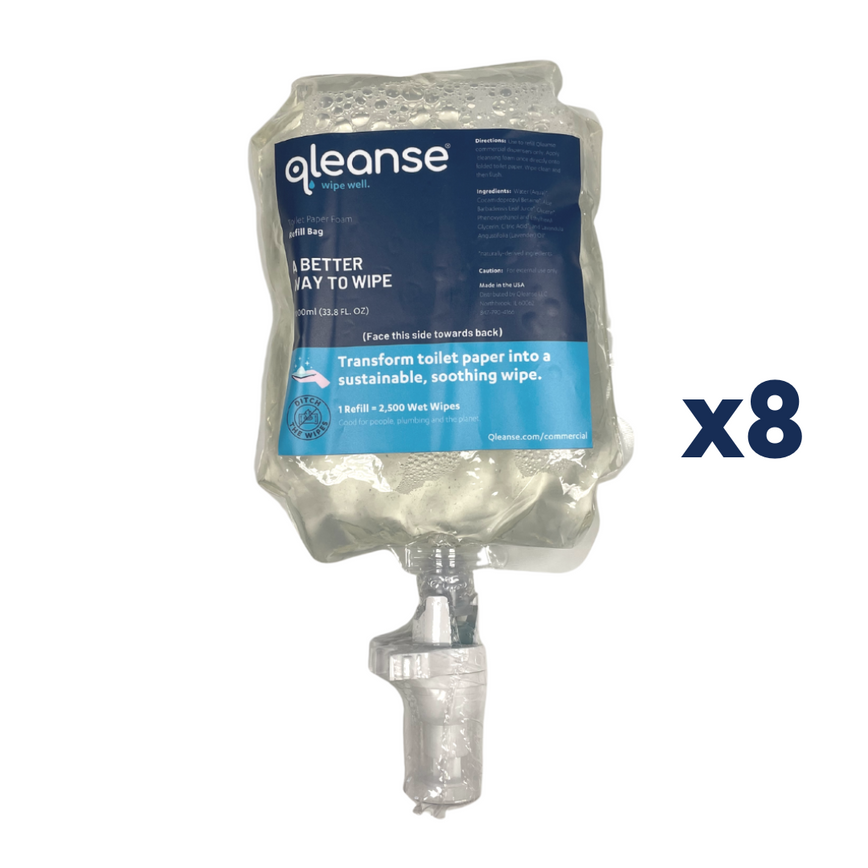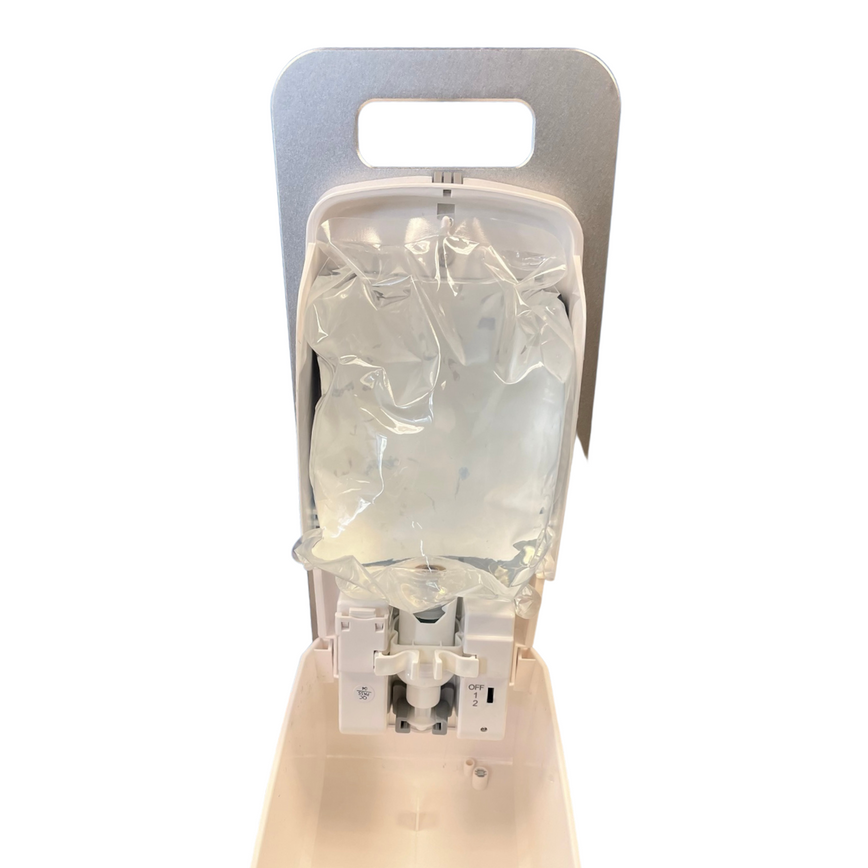 Prefilled Qleanse Bags
One bag is good for ~3,000 uses (~3-6 months.)

Lasts 10to 20x longer than hand soap refills

Specially formulated for use with toilet paper

pH balanced for the bottom area of the body

99% naturally-derived and plant-based ingredients

Free of parabens, toxins, alcohol, phthalates, & synthetic fragrances
Made from 99%
plant-based ingredients.
Won't immediately break down the toilet paper

Hypoallergenic and great for sensitive skin

A no-rinse foam that does not leave skin felling wet or sticky

FREE or parabens, toxins, dyes, alcohol, phthalates and synthetic fragrances
Aloe Vera
To soothe and nourish your skin.
Vegetable Glycerin
A moisturizer for hydration and lubrication.
Allantoin
Plant extract used for moisturizing.
Cocamidopropyl Betaine
Derived from coconut - oil for foaming.
Natural Essential Oil
Fresh scent of lavender essential oil. Fragrance Free available
Safe Preservative
Less than 1% Euxyl® PE 9010 to prevent bacterial growth.
Citric Acid
For pH balancing.
Aqua
Purified water.
Way. Better. Wiping.
Join our mailing list to receive special offers, exclusive updates, and become part one of the growing community of people who've chosen a better bottom.